The evening before the Great Schooner Race, crew and guests (if they desire) from participating boats indulge in an insanely, competitive, zany, character-filled race complete with costumes and themes.
It's a time-honored tradition – and if you're lucky enough to be sailing on one of the nine vessels of the Maine Windjammer Association – it's an absolutely hilarious, spirit-lifting treat.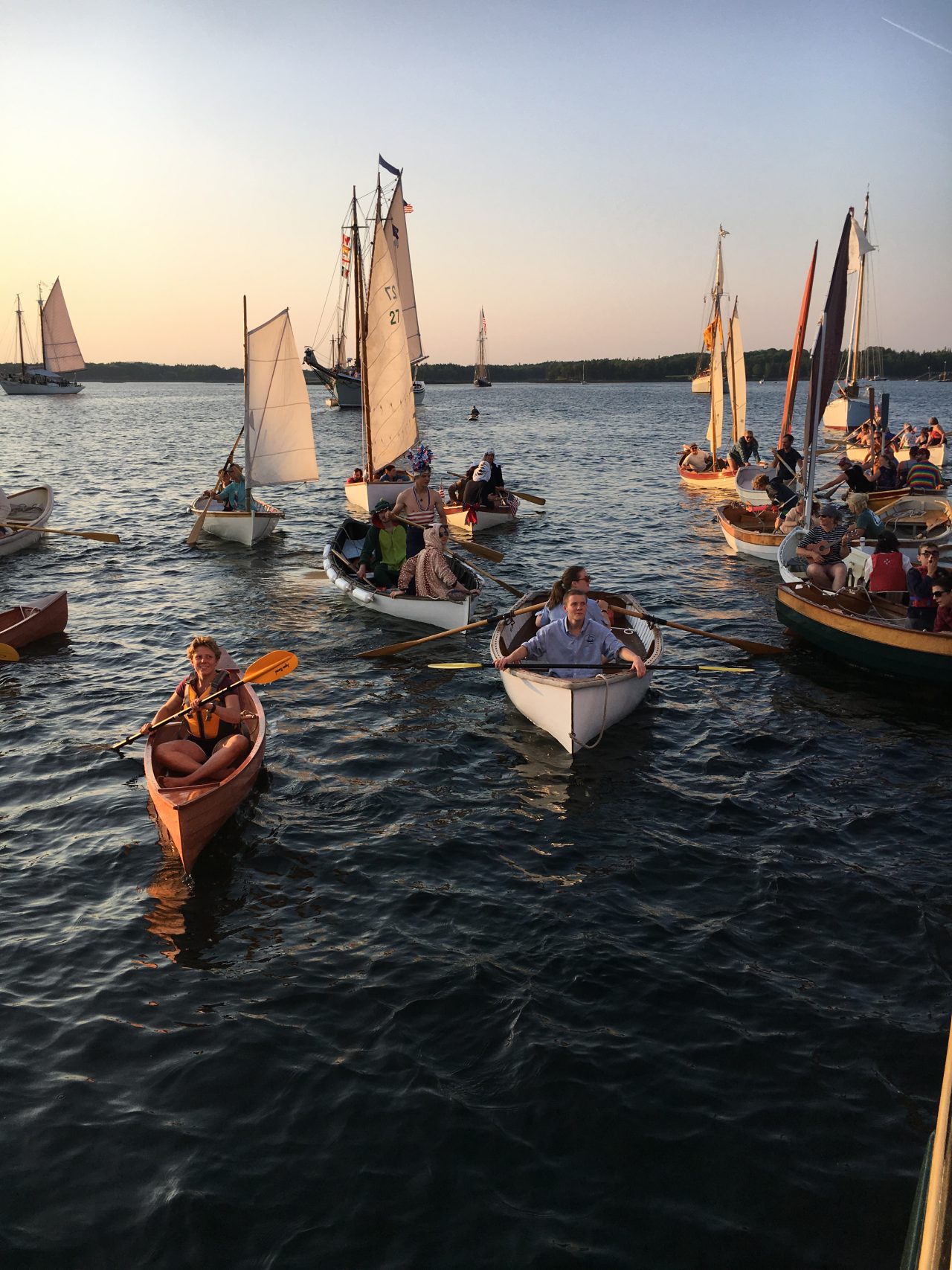 On Thursday evening, the vessels participating in the Great Schooner Race gather at the north end of Rockland Harbor, Maine, the starting point of the race. They lower sail, set anchor, and serve dinner. After dinner, it's small boat race time! One of the captains reads the quirky rules from a scroll before relinquishing control to the crew. After reading the rules, its no captains allowed!
There are usually two classes in the dinghy races – sailing and rowing. A race course around the group of anchored boats is established, the crew and guests don their costumes and collect their "tools", which can be anything from biodegradable throwing implements, water guns, soft foam water noodles, or other such crazy contraptions, the shout to start is given, and off they go! Imagine a very lively and animated homecoming football game, only with small boats, and you begin to catch the vibe of the small boat races.
If you have a vessel you'd like to register for the race, please fill out our registration form or if you are a person looking for a truly unique and relaxing (well, maybe not so relaxing on race day!) vacation, you can visit SailMaineCoast.com to look at available cruise dates, check out the vessels, and learn more the sailing vacations the members of the Maine Windjammer Association offer.