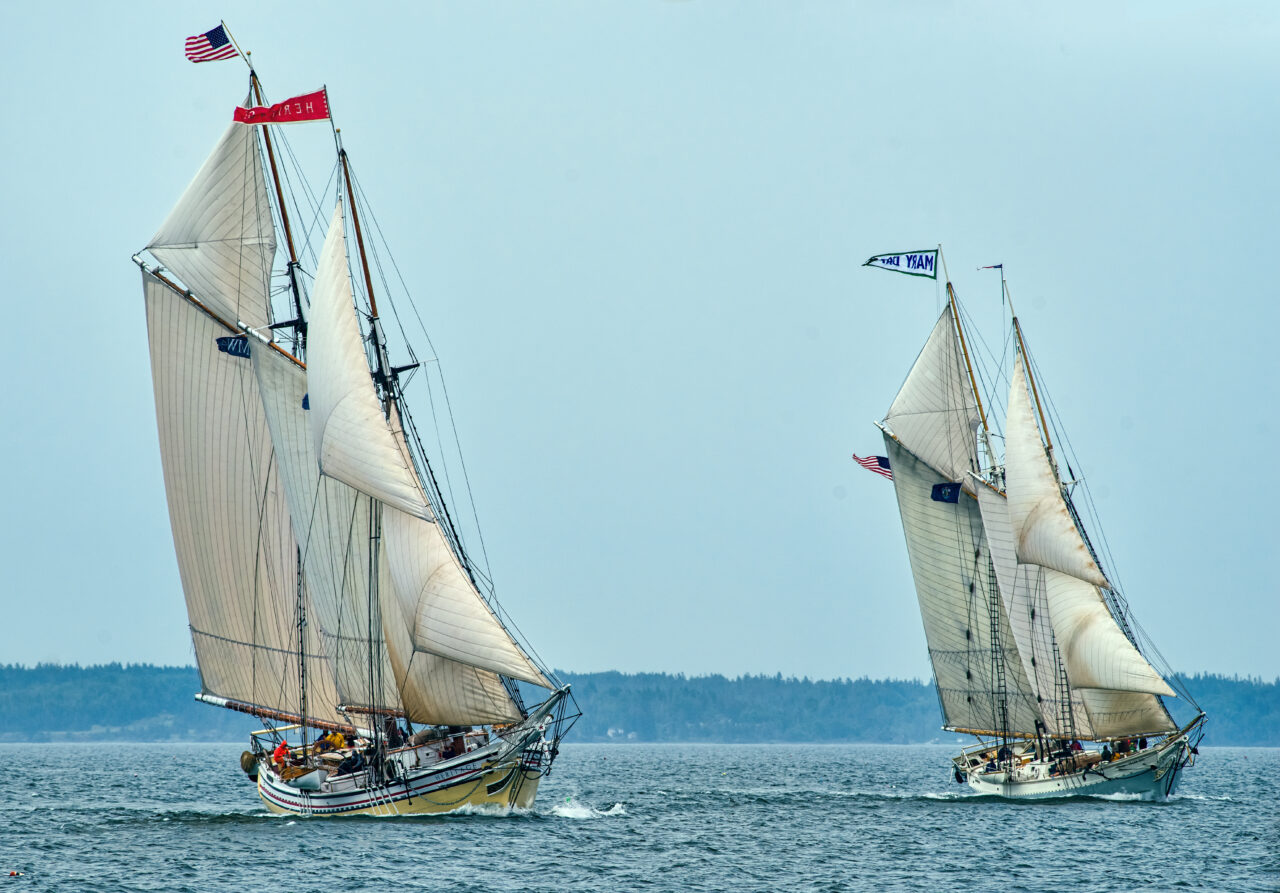 Thursday, July 6th
Late afternoon (by 5 pm) sail into Rockland Harbor in a parade of sail past the Rockland Breakwater Lighthouse, anchoring in the north end of the harbor behind the breakwater. All vessels welcome. Informal small boat races and salty competitions.
7:00 – Small boat regatta for passengers and crew. No captains allowed!
Friday, July 7th
8:00 — Captains' Meeting, to decide on the race course and go over the rules of the race, aboard one of the Maine Windjammers.
10:00-10:30 — Race begins at the Rockland Breakwater (classes TBD).
2:00+ — Race finish at Rockland Breakwater.
3:00+ — Dock in Rockland Harbor. Go ashore to the Dry Dock restaurant for hors d'oeuvres and live music
4:00 — Awards Ceremony.
5:30 — Guests will return to their respective vessels for dinner and the evening.
(+) The start and finish of the race are weather-dependent. The race may be delayed due to windy/thunderstorm weather or canceled entirely due to unsafe/inclement weather.