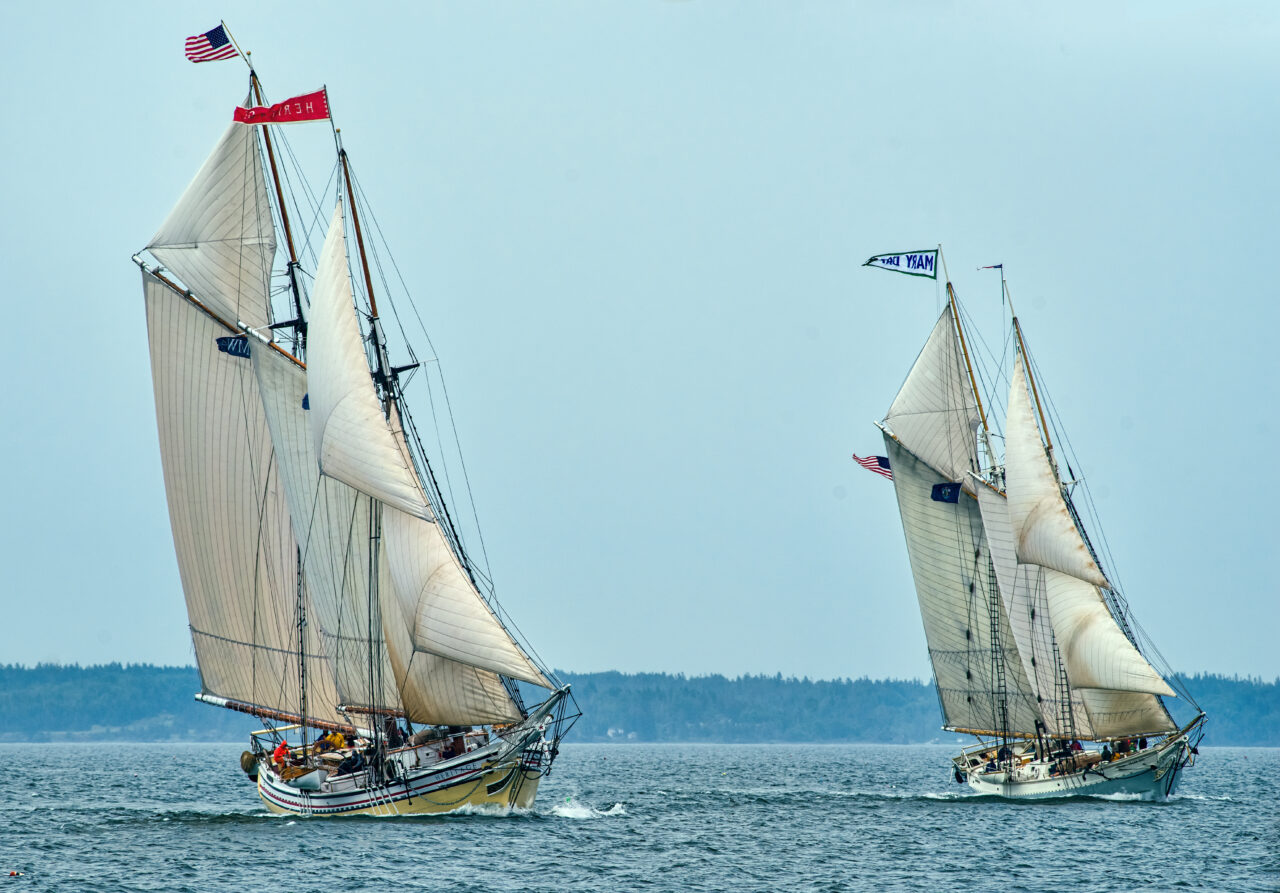 Thursday, July 6th
Late afternoon (by 5 pm) sail into Rockland Harbor in a parade of sail past the Rockland Breakwater Lighthouse, anchoring in the north end of the harbor behind the breakwater. All vessels welcome. Informal small boat races and salty competitions.
Friday, July 7th
8:00 — Captains' Meeting, to decide on the race course and go over the rules of the race, aboard one of the Maine Windjammers.
10:30+ — Race begins at the Rockland Breakwater (classes TBD).
2:00+ — Race finish at Rockland Breakwater.
3:00+ — Anchor in Rockland Harbor. Shore trips for passengers for hors d'oeuvres and live music
5:00 — Awards Ceremony.
6:00 — Guests will return to their respective vessels for dinner and the evening.
(+) The start and finish of the race are weather-dependent. The race may be delayed due to windy/thunderstorm weather or canceled entirely due to unsafe/inclement weather.